Your Precious Cargo: Why you need to know about the Clippasafe Bump Belt...

The Bump Belt from Clippasafe is a simple yet effective way to protect your unborn baby from the potential danger posed by a seatbelt in the event of a vehicle collision.
You should always wear your seatbelt whilst travelling in a vehicle, even whilst pregnant. But during pregnancy, seat belts can be uncomfortable and can ride up over the bump. In the event of even a minor collision with the seat belt in this position, the effects can be fatal to your baby.
"It's similar to being struck across the bump with extreme force and pressure. Major injuries can lead to the waters breaking too early. It can also result in placental injuries leading to bleeding and early placental separation, reducing the oxygen supply and in extreme injuries – unfortunately the death of the unborn baby."
At Clippasafe, we're on a mission to educate women about this danger and stop possible tragedies from happening. The Bump Belt is a simple and easy to use product that secures around the lap strap, keeping it in the correct position.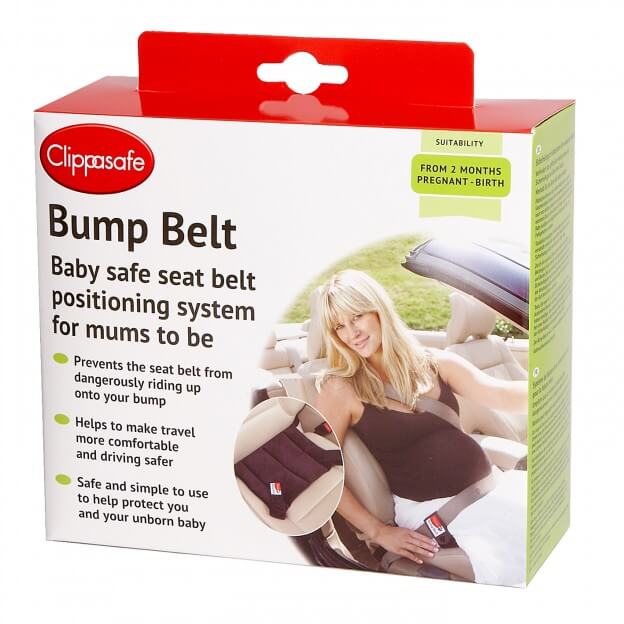 Driving During Pregnancy
Research published in the Canadian Medical Association Journal studied 500,000 pregnancies in the Ontario area over a five year period and showed that female drivers in their second trimester of pregnancy are 42% more likely to be involved in a multi vehicle collision. The research suggests the increase could be due to cognitive lapses that occur during pregnancy as well as fatigue, sleep deprivation and nausea.
This makes it even more vital to protect your bump whilst driving or travelling in a car. Yet our independent 2017 survey found that 45.9% of mums when asked whether they knew of the correct way to wear a seat belt whilst pregnant, said no. You can read an article featuring our research here.